BBQ and barns go together like love and marriage! That's why Heavenly Hawgs BBQ is always excited to receive requests to cater weddings at beautiful barns throughout the Atlanta area. It's always our pleasure to bring your country-themed reception to life with our authentic Georgia BBQ menu. Are you looking for a barn venue for a Georgia wedding? Allow us to serve up some suggestions based on our experience with catering barn and country weddings throughout Georgia. Check out these five venues around the Atlanta metro area for the ultimate barn wedding.
1. Best Wedding Barn Venue Near Atlanta for Southern Elegance: Koury Farms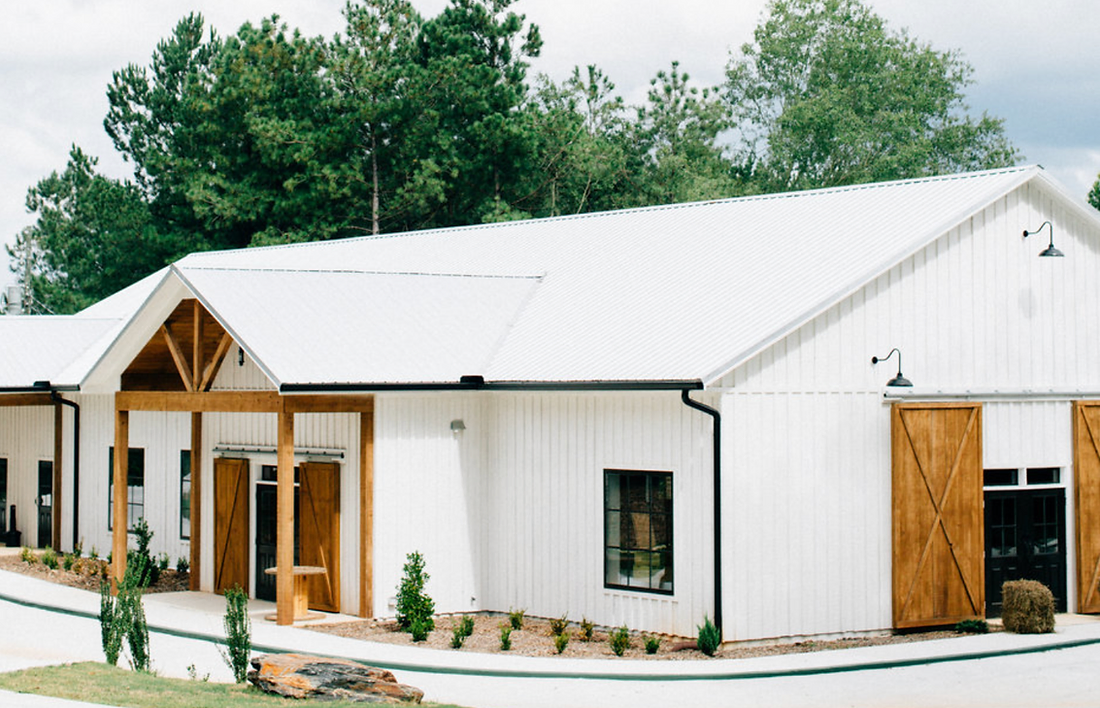 If you're looking for a vineyard in Atlanta for your wedding, Koury Farms is waiting to pamper your guests with a Southern-style event for the record books! Offering seating capacity for up to 200 guests, this luxurious venue is the perfect place if your idea of "country" favors lace over leather. Say your vows in a covered outdoor pavilion overlooking the vineyard. Get decadent in a buffet room with an antique bar. Your guests will be comfortable "at the barn" with help from air conditioning and heat. Flexible lighting and string lights help to create incredible ambiance. The caterer's prep room at this venue makes it easy for Heavenly Hawgs BBQ to set up an amazing feast for your guests! In addition, you'll enjoy four beautiful restrooms for guests, a private dressing suite for the bride, and a private dressing suite for the groom.
2. Best Wedding Barn Venue Near Atlanta for a Big Wedding: Carl House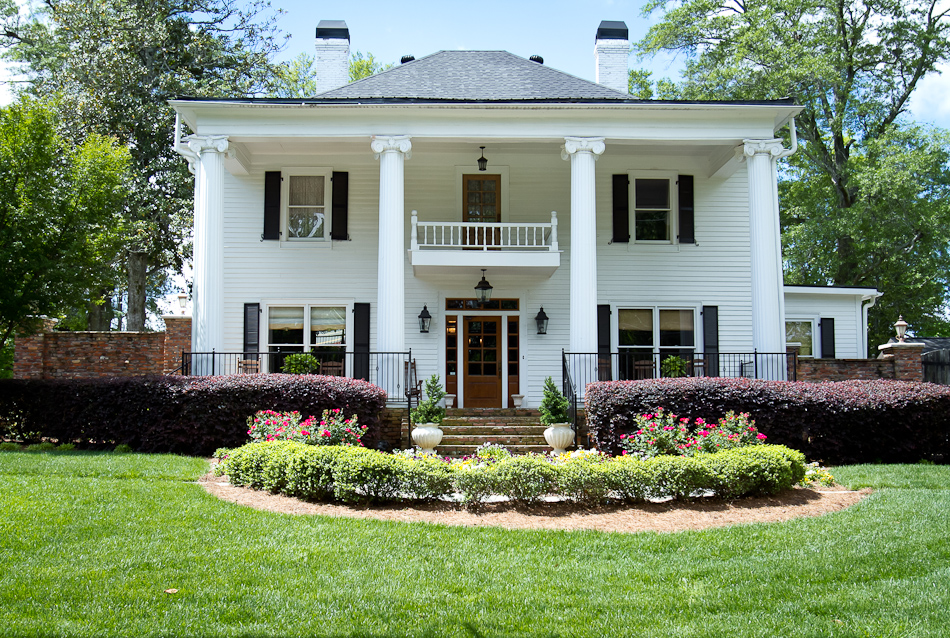 Yes, a "country" wedding can offer levels of elegance that put a city wedding to shame! Have you always wanted to get married among manicured gardens at an extravagant Southern estate? Jaws will drop as guests pull up to the white-columned estate known as Carl House. Start planning your entrance on a grand staircase leading to a 4,000-square-foot ballroom attached to sublime gardens when you book a reception at Carl House. The stunning grounds of Carl House are yours completely when you book a date! You can customize your ceremony and reception to take advantage of both the picturesque gardens and jaw-dropping grand ballroom based on your itinerary. Offering seating for up to 280 guests, the unforgettable ballroom at Carl House boasts a mezzanine, fireplace, and suspended stairs.
3. Best Wedding Barn Venue Near Atlanta for a Country-Chic Wedding: Barn South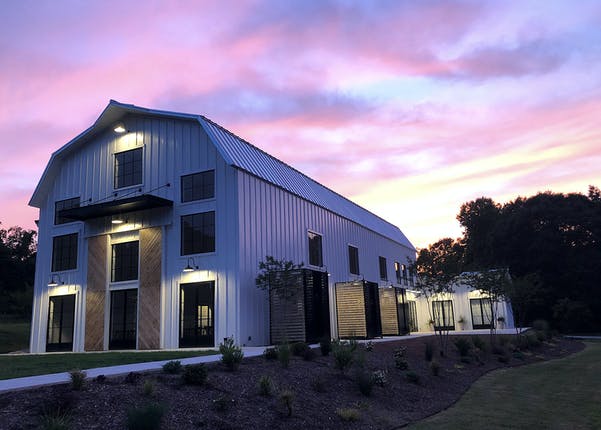 Country-chic style comes to life at Barn South. This is an incredible wedding venue in Atlanta if you love a casual, country-style wedding with elegant undertones woven into every detail. Situated on a 30-acre property, Barn South is a three-story modern-industrial barn venue boasting nearly 5,300 square feet for your guests to enjoy. Enjoy 40 farmhouse wooden tables, 450 chairs, a climate-controlled atmosphere, private bride and groom suites, and much more. Barn South features a catering prep area for vendors that makes it easy for the Heavenly Hawgs BBQ team to work our magic behind the scenes to provide you with an elegant spread for your big day!
4. Best Wedding Barn Venue Near Atlanta for a Real Farm Wedding: Alegre Farm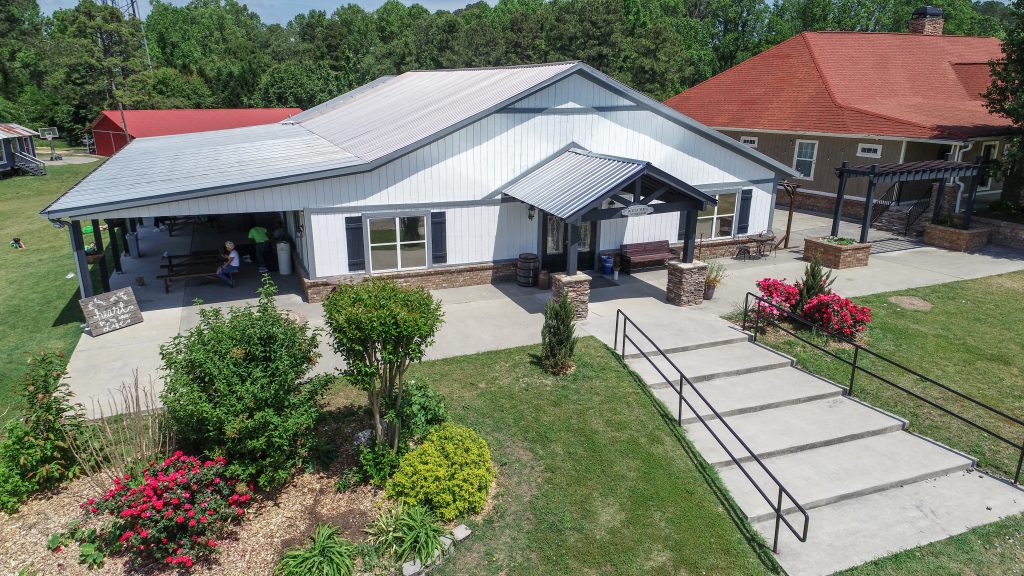 Can you have a wedding on a real farm in Atlanta? You bet! Heavenly Hawgs BBQ has been proud to cater several weddings at a 15-acre working farm called Alegre Farm. Treat your guests to the rustic backdrop of a living, breathing farm as you sow your commitment with wedding vows. Offering room for up to 200 guests, this venue allows you to customize your wedding to fit your personality. Your guests will dine on rustic farm tables covered in beautiful linens in a serene landscape. Alegre Farm provides a serving kitchen that makes it easy for our team to prepare your farm-ready feast!
5. Best Wedding Barn Venue Near Atlanta for a Cozy Wedding: 9 Oaks Farm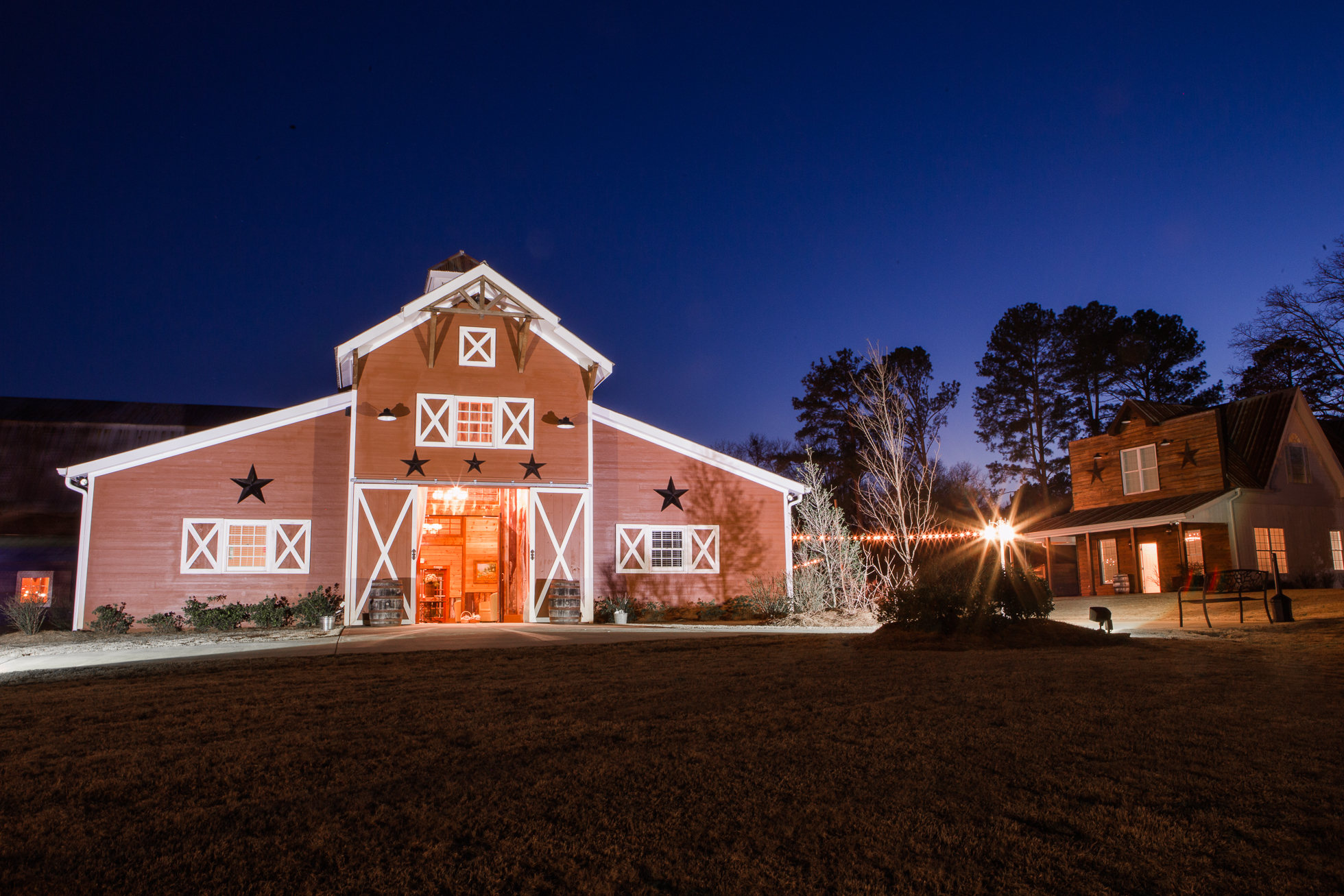 Rustic meets romance at 9 Oaks Farm! What makes this ruggedly formal wedding venue in Atlanta so unique is that it actually offers several ceremony locations for you to choose from when planning your wedding experience. Arbors, dairy barns, silos, oversized trees, and sheds all provide beautiful backdrops for saying "I Do" the country way! While some couples prefer outdoor ceremonies at 9 Oaks Farm, others prefer the coziness and intimacy of gathering in the shelter of the estate's beautiful dairy barn. This venue pampers you with a stunning bridal suite where the bridal party can prepare for the event.
Get Your Barn Wedding Near Atlanta Catered
Atlanta offers so many great venues for a wedding if you want to bring an antique theme to a wedding celebrating your timeless love. Heavenly Hawgs BBQ has great relationships with wedding venues throughout the Atlanta area. We also have the experience to cater your event flawlessly wherever you decide "home turf" will be for the big day. That means we know how to "bring the party to you" when you're hosting your reception in a barn, a country estate, or garden setting!
While we're famous for our authentic Georgia barbecue, we offer couples a wide variety of different food choices to help them put their personal signatures on their wedding days. Our scrumptious fare and worry-free catering services make us the top pick for barbecue wedding catering in Atlanta! Reach out to discuss your custom wedding menu today.