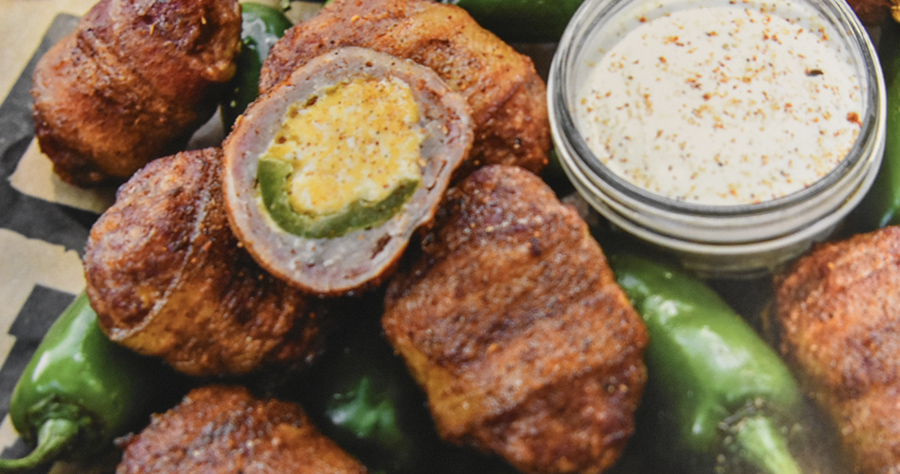 Who knew armadillos laid eggs??? They don't actually but people love these spicy treats. They are called armadillo eggs because the cheese filling looks like an egg yolk and they look like the shape of an egg when they are finished.
First, you want to get your smoker set up for slow and low cooking at 250 degrees.
Mix together cream cheese, cheddar cheese, and diced garlic until well blended.
Remove stems from the jalapenos and cut in half lengthwise. Remove the seeds and cut the sliced jalapenos in half. So one jalapeno should give you four quarters. Place a teaspoon of the cream cheese filling in each quarter.
Now the sausage mixture: Take 1 pound of your favorite breakfast sausage, 1 pound of ground Italian sausage and ½ pound of chorizo and mix together. Take about 1/3 cup of the sausage mixture and pat into a circle, place the stuffed jalapeno in the center. Wrap the jalapeno until it's completely covered, it should have an egg shape. Now take a strip of bacon and wrap the egg, then sprinkle with dry rub.
Cook eggs for 1-1 ½ hours or until the sausage is cooked. Serve with ranch dressing